I went to take my trash out last night, and right near the Dumpster*, on the ground, I found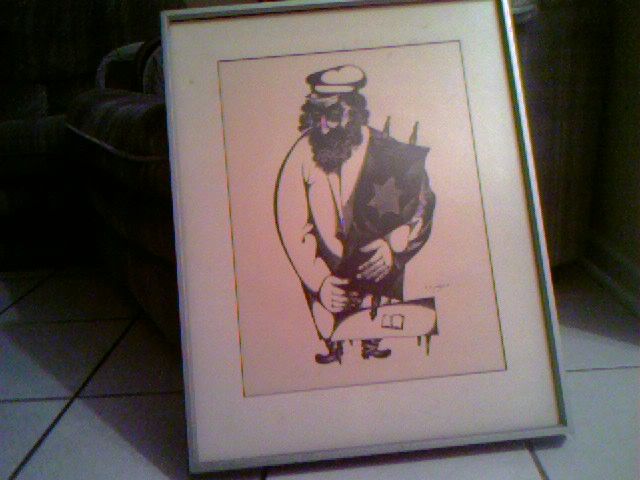 Should I be more excited that a) I have a new thing to hang up on my wall, b) Jews live in my building. Or... should I be upset that someone actually was throwing this away? Other than the back being a little messed up, there's nothing wrong with it. And for those of you who are wondering, yes, it was definitely trash. It was in a pile of crap by the dumpster. = Trash.


*I always capitalize Dumpster, since it doubles as my little sister's name.