A fairly pleasant evening clowning at the Family Literacy "Family Fun Night Kickoff"
No stepping on toes. In fact, It would be impossible to guess where my toes even WERE in the huge green (18 inch) shoes.
And, no one asked if I was a real clown or a fake clown-- that almost hurts! Do they just assume I'm fake?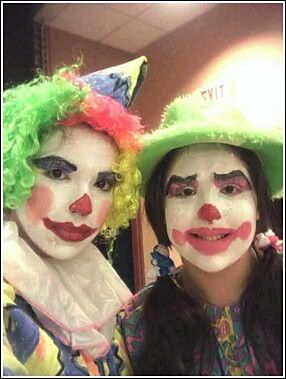 Forgive us for the yucky, messy makeup. This was after a night of clown-dancing and entertaining. We were pretty much pooped by picture time