No stepping on toes. In fact, It would be impossible to guess where my toes even WERE in the huge green (18 inch) shoes.
And, no one asked if I was a real clown or a fake clown-- that almost hurts! Do they just assume I'm fake?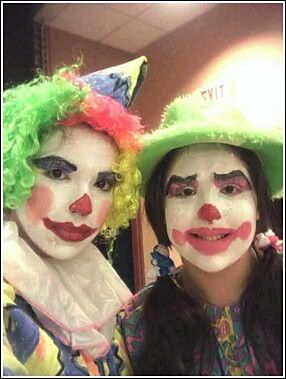 Forgive us for the yucky, messy makeup. This was after a night of clown-dancing and entertaining. We were pretty much pooped by picture time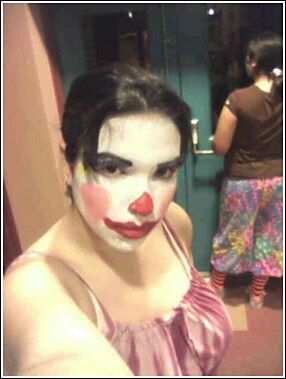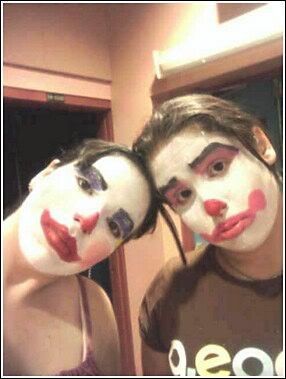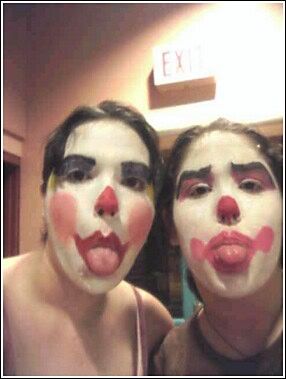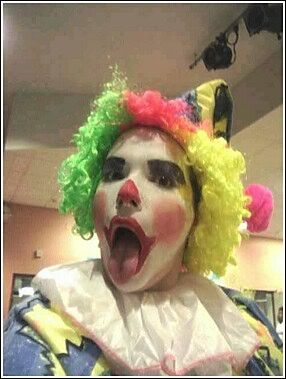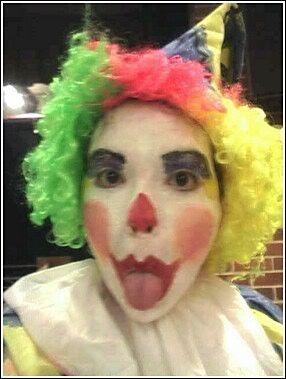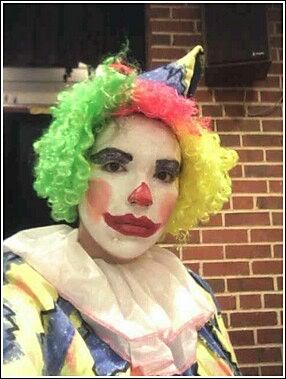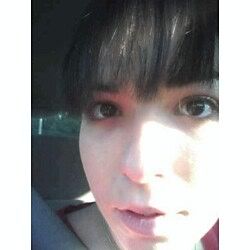 A fairly pleasant evening clowning at the Family Literacy "Family Fun Night Kickoff"