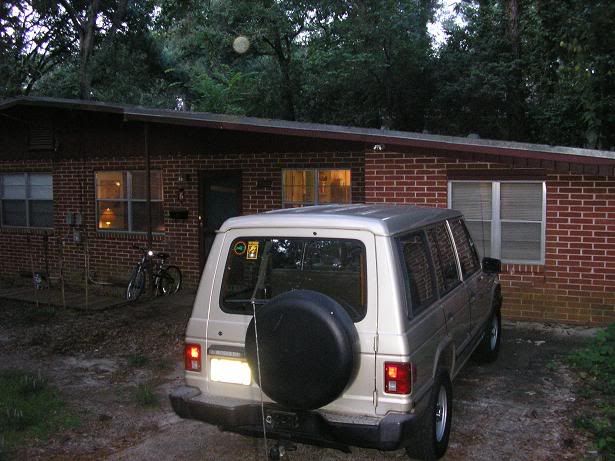 The outside of the duplex, with my roommate Jaime's car in front.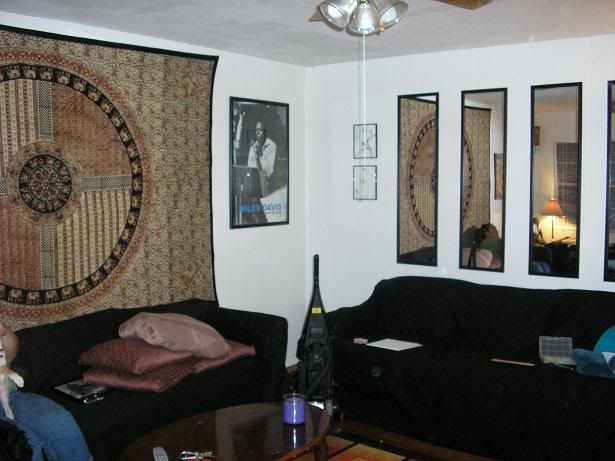 The gaw-jus living room. I wish I had a better picture of the rug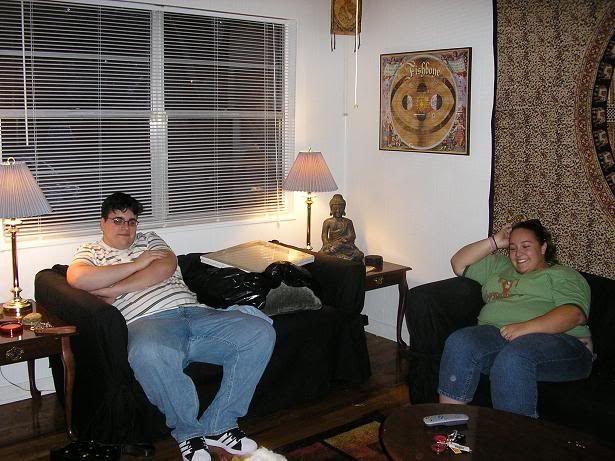 Roommates Jaime and Shiloh :)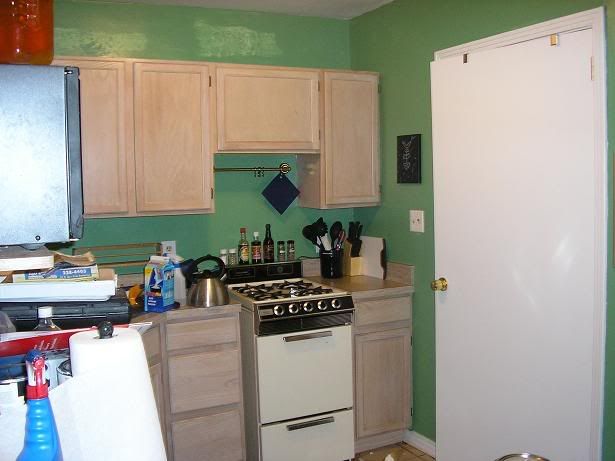 Kitchen. They are in the process of finishing painting it green.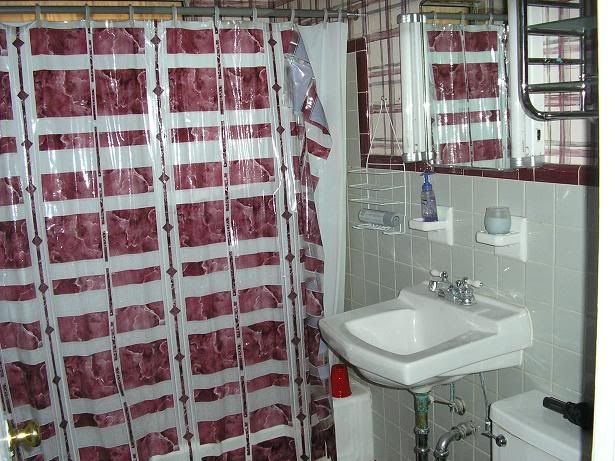 My bathroom, that I will share with the new girl, Lindsay, when she moves in Friday or Saturday.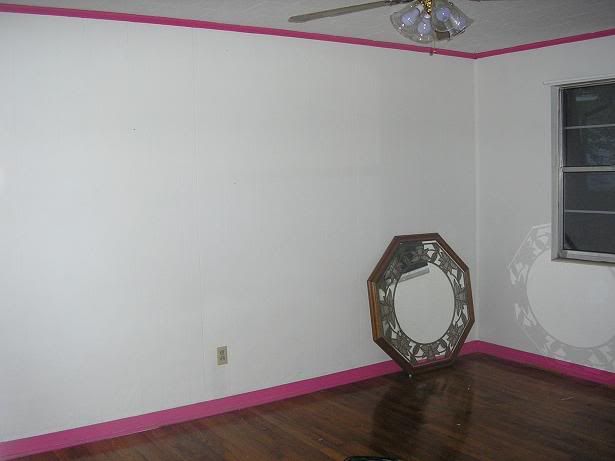 My room, before I moved in.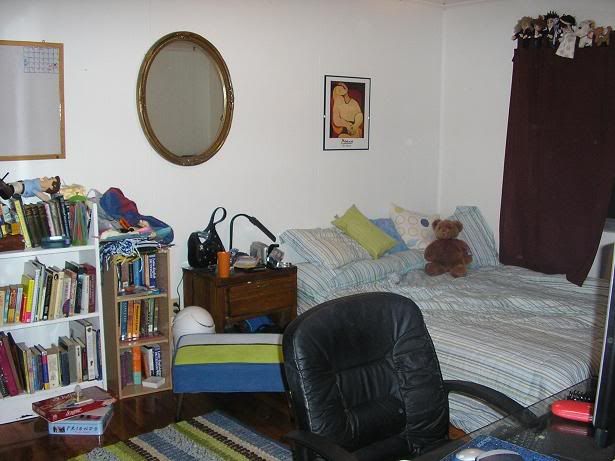 Almost completely done! How purty :)