left to right:
Dad, Mom, Matthew, Vivi, Melissa, Deborah (age order). Also check out the progressively lighter pink shirts of me and my sisters.


We had no idea where to look, there were so many cameras going off!




This is the cutest picture ever. Anna (cousin), Kalina (niece)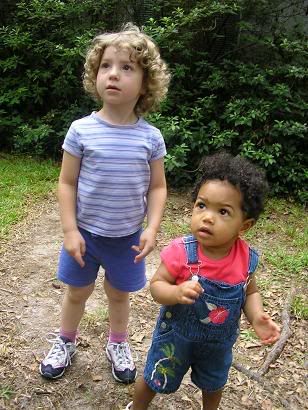 I think that's it for the pictures for now. More when I get other people's pictures, of the partay!