I'm in Atlanta. Having fun. Went to camp yesterday, and took lots of pictures, but I'm on Vivi's computer that doesn't seem to like me very much, so I'll post them when I get home.
Deborah and I on the bleachers in the Beit Am (literally "House of people"), during a concert before YOM SPORT (Color War) BREAKOUT! Boy in orange kippah on right is Josh Pollock, who I knew at UF.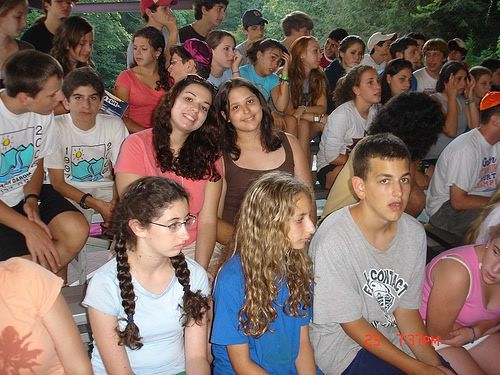 I finally figured out how to save photos from ramahdarom.org! All it took was some page-source searching. This is a photo of the three of us from about the same time. Yay to us for getting on the camp site!