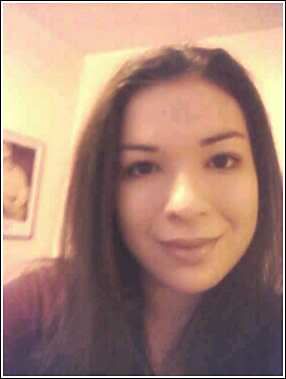 From this morning.
Work

Things are coming along well, work-wise. I mean, I work too much, but I love the people I work with, love what I do, and I'm making some progress with the many projects I have been organizing. Namely: The TLT production, the school supply drive, and of course the one thats ALL ME... INTERNATIONAL LITERACY DAY FAIR.

With all the sudden working WAY too many hours per week, and my constant busy schedule, I really wore myself out. I worked yesterday running errands in the morning, then had a meeting with Ellen at 1, after which she sent me home. I wasn't feeling very well, and I guess it showed. Here's hoping tomorrow leaves me with a clear throat and a more upbeat persona.

Weight, Food, Meals

So, I'm back to Gainesville weight minus a few pounds. For almost four months I was steadily gaining back these ten pounds, and I guess the days hath arrived. It's no secret as to why. I mean, originally I lost the weight because I couldn't eat because of the Rob-breakup. Obviously, not doing the anorexia (I hate using that term so lightly) thing anymore, so that means I'm going to gain back weight. Also, I'm always so hungry, particularly late at night. I'll end up eating nothing during the day, and then around 11 pm I'll eat ridiculous amounts of (healthy) food. It's not like I'm eating bad stuff at all, I'm just eating large quantities at bad times. It's like my body has to catch up all the meals it didn't eat during the day.

I really need to start eating breakfast (which means waking up earlier so I'm not rushed) and bringing lunch. Sometimes I buy lunch when I get a lunch break, but more often than not, I don't want to spend money on it. So I need to start bringing a lunch. So, leftovers? I would, but I'm not a huge fan of most of the things we've been eating. For a long time (while I didn't have a job) I was making fabulous food and there WERE no leftovers, and now, I have ZERO time to cook, which means my mom cooks.. and .. eh. Lentil soup is not my favorite meal to begin with, much less to repeat.

Other random crap

~ Goblet of Fire movie is officially going to be PG-13
~ I miss spending time with some of my friends, particularly Sara, who I haven't seen in weeks
~ I'm watching all the Friends episodes all over again. Probably been going through them for about a month and a half now. I've got one more episode in season 5, and then I need to step it up. I'm going to send seasons 6-10 (he's seen the first five) to Austin, probably one season at a time, after I finish watching them.
http://www.aimfight.com/
It's based on the number of connections from people
who have you
on their buddy list and it only counts people
who are currently online
You can find me on there as
thisgirliknow4 (
Add Buddy, Send Message
)
EDIT: Holy craptard. There's only one person on my list who has beat me so far (I've put in about thirty names).. but he beat me like WHOA. Congratulations
mastergode
/
Xmagnesium (
Add Buddy, Send Message
)
EDIT: LIZ BEATS AUSTIN! Congrats,
lizblizz
/
DiscoLizita (
Add Buddy, Send Message
)
Some facts:
Some people still have Mleissa (screen name circa 1997-1999) on their buddy list
Many people have glitterbug1984 (99-03ish)on their buddy list, almost as many as thisgirliknow4
Hmm.. You'd think you'd get more points if someone has very few people on their list. Someone who has a lot of people on their list shouldn't give you as many points as someone who sees you as very special, special enough to be put on their list. Make sense?