HAPPY BIRTHDAY PADFOOT!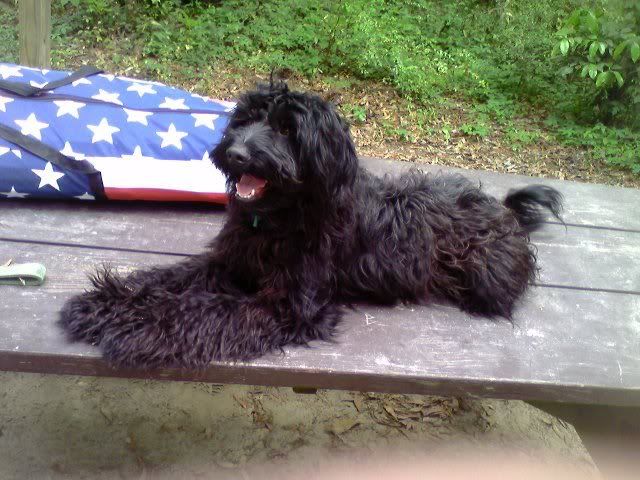 My fantabulous muppet-fraggle-mop-puppet-lemur-bear-mar
ionette-dog-thing, Padfoot, turns THREE on TAX DAY. I adopted him on August 15th when they said he was "about" four months old. Instead of claiming his birthday to be April 15th, I claimed it to be Tax Day.
I love you, Padfoot! Happy Birthday, and I hope you enjoyed your peanut-buttery homemade dog treats.
Love, Mommy